Tourism
The Hotel Mare e Monti is the ideal starting point for the discovery of Corsica, the Capo Rosso, the Scandola reserve and idyllic beaches with turquoise and clear water…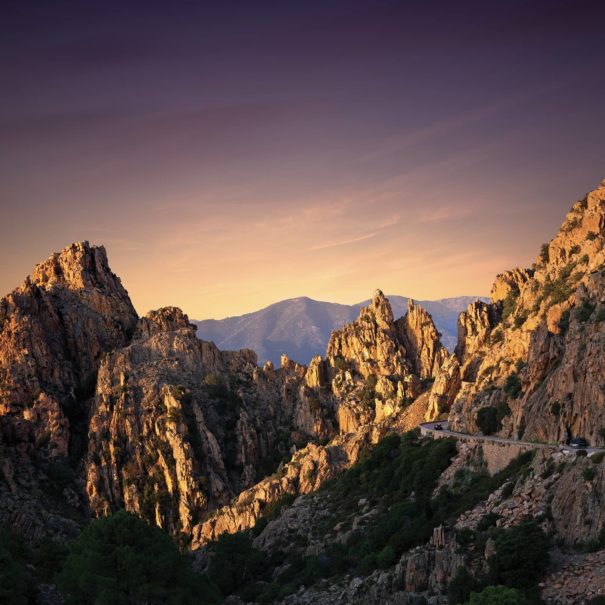 Calanche of Piana
Discover the exceptional site of the Calanques de Piana, located just a few minutes from the hotel. This small spectacular mountain range was formed by the erosion of magmatic rocks and is part of the "crystalline Corsica". On foot, by car or by boat, you can admire the red color of these surprising figures surrounded by the sea and by the scrubland. Classified as a UNESCO World Heritage Site, this place offers a breathtaking and unforgettable view, not to be missed.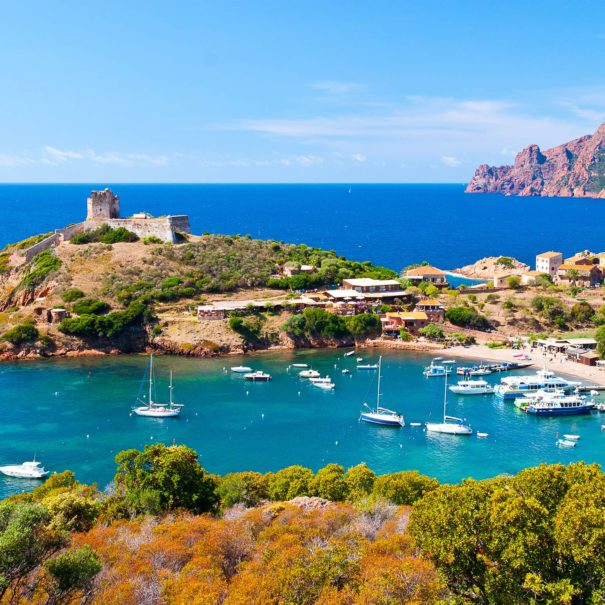 Reserve of Scandola & Girolata
This protected site is an essential part of your stay in Corsica. Unique in the world, the Reserve is discovered only by maritime excursion during which you will be able to contemplate the rocks of volcanic origin sculpted by the marine and wind erosion. In addition to a magical landscape, Girolata, a site both land and sea, offers a unique biodiversity. Enjoy a unique experience worthy of a wonderful tale, almost an hour's drive from your hotel.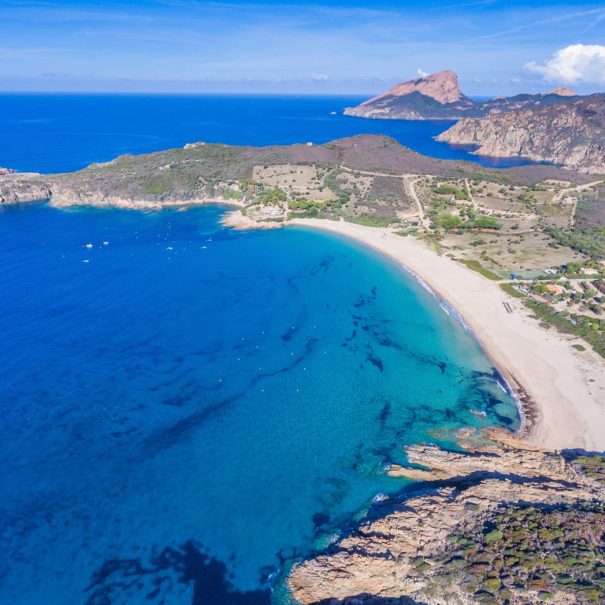 The beaches of Arone and Ficajola
Rejuvenate yourself by visiting the beaches of Arone and Ficajola, located about ten minutes from the hotel. Stop your urban stroll in Piana to swim in the crystal clear water of the Arone beach, in the center of town. If you prefer small coves, go to Ficajola south of Porto, a small beach of sand and red pebbles at the foot of two lush cliffs. A few old fishermen's cottages make up this quiet and pleasant place. Enjoy the tranquility of these places with quick access from your hotel.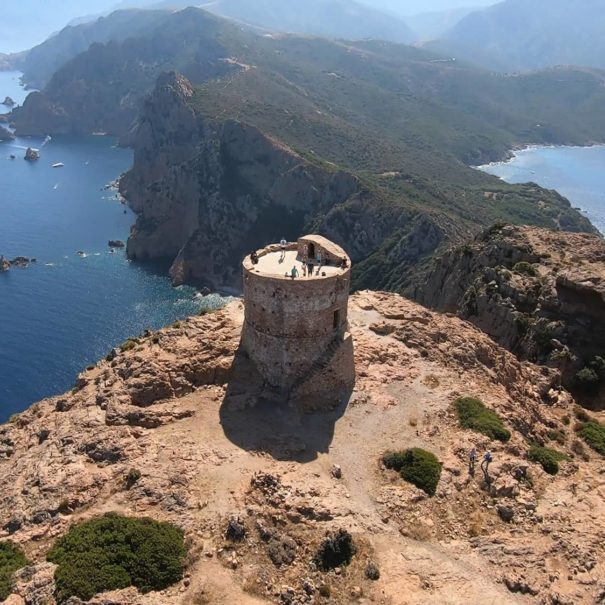 Tower of Capo Rosso
A UNESCO World Heritage Site, Capo Rosso is an amazing trail for all nature lovers, located ten minutes from your hotel by car. At the end of the hike, you will reach the top of the site at an altitude of more than 300m to discover the Turghiu tower, a fantastic vestige of the Genoese era. At this highest point, an exceptional view is offered to you on the Gulf of Porto, the reserve of Scandola, Girolata and towards Cargèse in the south.